Good Morning!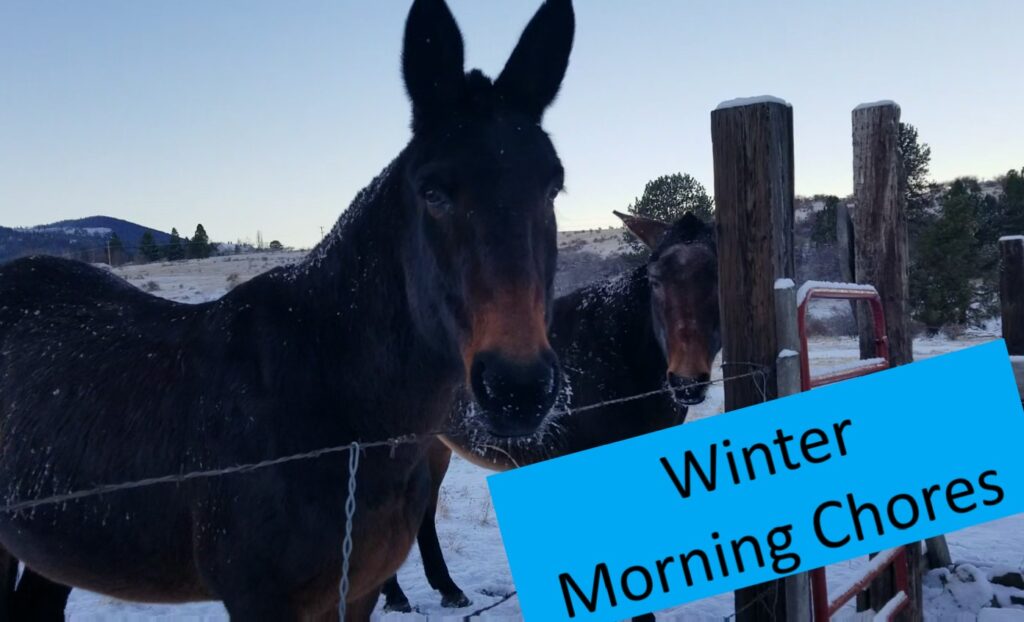 Winter has given a nod to the Inland Northwest after a very warm fall. I had asked for six more weeks of summer back in September and it would seem my wish was granted. Yesterday was the first day that temperatures dipped into the 20s (that's in Fahrenheit, if it was Celsius it really would have been summer!). This morning the temps are in the teens up here at the Never Summer Cottage. Brrrrr!
I needed to check on the mules and make sure they had access to water. A special watering trough has been installed that has a heater in it but it needed to have a couple of wires connected so it can be turned on. I haven't done this before but, hey, how hard can it be to make sure it is properly wired?
Come along with Monty and me as I run my first morning chore. I've already got the truck warming up so it should be nice and cozy. Don't forget your hat!