It's About Time!
Yowza, December 2018 was a blur! After beating a fast retreat from the wintery Norther Rockies with my Southern sandals-in-December tail between my legs, I made it to the one and only big city with the best food and winter and proceeded to try and squeeze an entire year of living into just a few weeks. Needless to say, by Christmas I was whuupped from the over-indulgence in visiting, eating, drinking, and all the other carryings-on.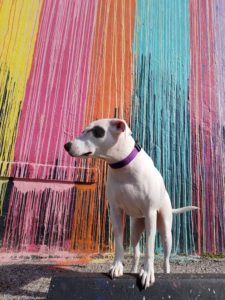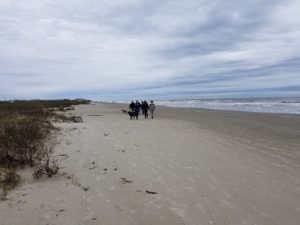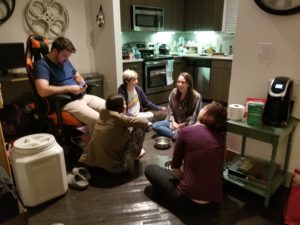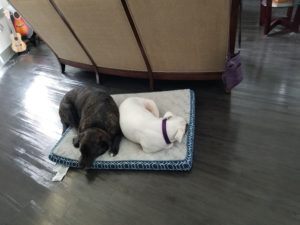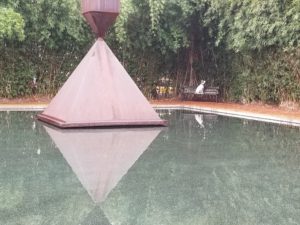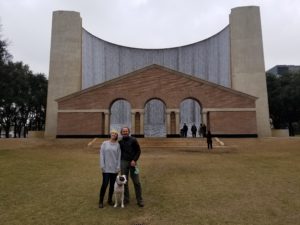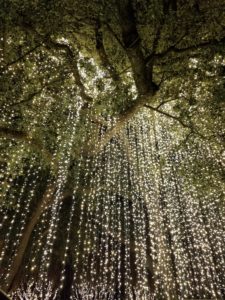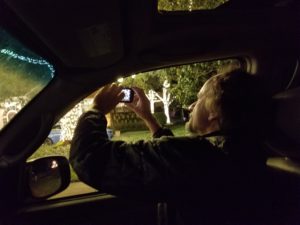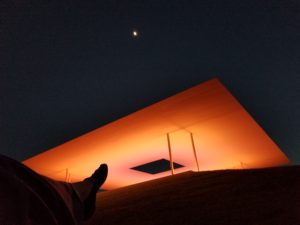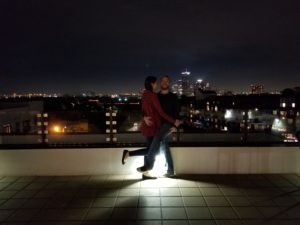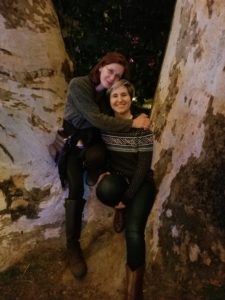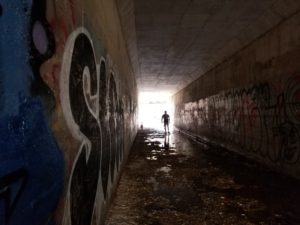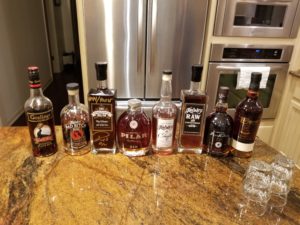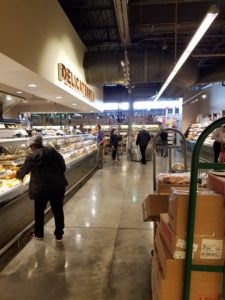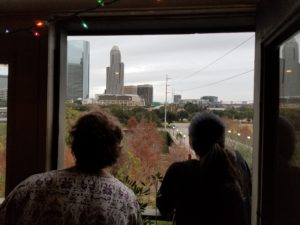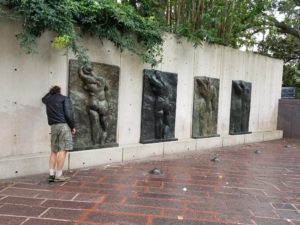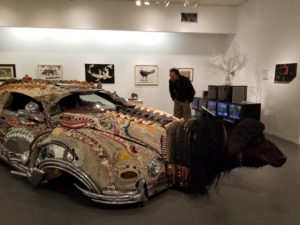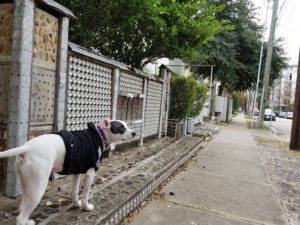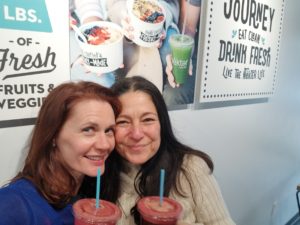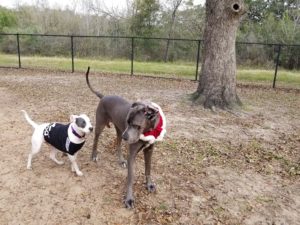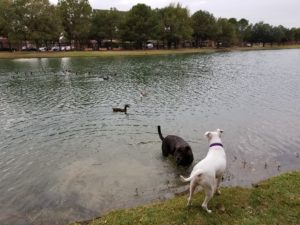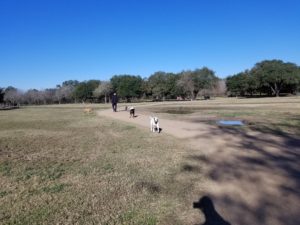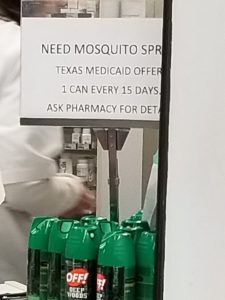 the don came down to see the town I had been bragging on so much and that, too, was virtually non-stop action of sights, friends, family, and food. Fortunately we did not encounter mosquitos but any Gulf Coaster knows the perils of the December mosquito, so much so that Medicaid rightly provides spray.
It's all about prevention, y'all.
Since Monty is not allowed to fly commercially, I drove down to Houston in my beloved Pearl, a 2007 Toyota Sequoia. It was the last year of this model and I still believe it to be the prettiest of all SUVs. Pearl was equally at home in the city or on country roads camping and acting as an RV. Her only challenge was the 2 wheel drive thing which wasn't a challenge for most of her city-dwelling, summer-camping life. And even the one time she went to the snow it was in a relatively populated area with treated roads (and filled with people and stuff so she weighed quite a bit, too). Yes, until this rural living thing happened, Pearl was my jam. But then I did make a change and decide to try northwest country living and 2WD was not working out for me (as mentioned in a previous post). The hunt for a 4 wheel drive was on, and while I'm at it, maybe a truck, too. Most everyone out here drives a truck. They are good for hauling wood that you just cut in the forest to heat your home which is the only heat-source, btw, a not-uncommon thing out here. Trucks are also good for pulling trailers, whether it is a cargo trailer, horse trailer, or boat trailer. Oh, and did I mention I was also shopping for a cargo trailer? So yes, a truck it is. My oldest child was quite vocal about the idea of me driving a truck, "I just never saw you as a truck person." Turns out I am not really a truck person. It was hard to get excited about truck shopping. My decision coming down to what would have the best resale value in a couple of years if/when I got tired of truck life and wanted a different vehicle.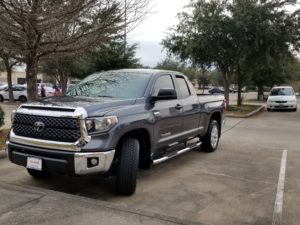 And so I present to you Leah.
Her name comes from the Judeo-Christian Bible story in which Jacob makes a deal to marry Laban's daughter, Rachel, only to find after the wedding that he has been fooled into marrying Leah. In the purchase of my truck, Toyota's brochures made it appear that the Ensuite system would have a navigation by map. When I test-drove the truck and mentioned the navigation, my salesman said that it would connect to my phone and I would download a specific app and then navigation would show on the screen. Fine. I LOVED the nav system in Pearl and it was quite my habit to glance at the map frequently.
I took possession of the truck and traded in my Pearl on Christmas Eve. On the morning of the 26th I was back at the dealer because I could not get a map to show on my screen. A couple of hours later I was sick to my stomach and asking to have Pearl back because it turns out that particular feature is not even available on this truck. And they wouldn't give me Pearl back. I could probably have tried a law suit but in the end it just wasn't worth it to me. Pearl had over 200,000 miles and a recurring emissions issue which cost over $900 to fix the first time.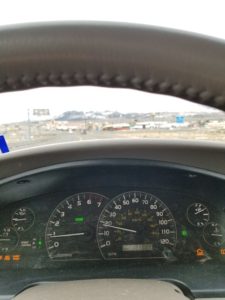 And so this truck's name is Leah.
I am reminded that Dante wrote of Leah and Rachel in his poem about Pergatory. In his dream just before he reaches the paradise on Earth he sees Leah and Rachel, who in this poem are symbols of the active and thoughtful aspects of living, respectively. One translation has it as, "in my dream, I seemed to see a woman both young and fair; along a plain she gathered flowers, and even as she sang, she said: Whoever asks my name, know that I'm Leah and I apply my lovely hands to fashion a garland of the flowers I have gathered. To find delight within this mirror I adorn myself; whereas my sister Rachel never deserts her mirror; there she sits all day; she longs to see her fair eyes gazing, as I, to see my hands adorning, long: She is content with seeing, I with labor." (Purgatorio, Canto XXVII, lines 97-108, Mandelbaum translation)
So in Dante's poem, Leah represents the worker, the active part of the full life and was envisioned just before he entered the Garden of Eden or Paradise on Earth. That's not a bad namesake.
Leah did a darn good job of getting me to my own little paradise. With the help/guidance/bad-ass-ness of my sister, Leah pulled the new cargo trailer filled with heavy outdoor furniture and other outdoor living items. And some clothes, and some kitchen items, and a bicycle… On the way I learned to tow a trailer at 70+ miles an hour on freeways. We were blessed with good weather for the first day but then rain and then freezing rain and then icy snow on curving mountain roads in the dark. Yeah. I didn't drive that last part. I managed light snow on curving mountain roads up to about twilight and my sis was talking me through it, what to do if I hit a patch of ice (scream? No, fight your instinct and turn into the slide. Ummm, it takes training to fight your instincts and I have definitely NOT been trained unless there is some Jason Bourne shit going on here. Nope, upon reflection definitely no memory loss that could be tied to some secret mountain-ice-towing-assassin stuff. My only memory loss was that weekend in Mexico and some homemade mescal, back when you could safely get drunk in Mexico and not fear for your well-being.) Thankfully I only hit one or two tiny patches of ice and it felt a lot like hitting that gumbo clay back home after a gully-washer, just a little wiggle and the wheels were back to being best friends with the pavement. Of course, I was driving about 35-40 miles per hour on a 70 mph road so cars would occasionally pass me. Fine, let 'em. But come dark, I was not going to drive. I am a person with extraordinary good luck but even I know when to fold. So the BadAssSis took over for the night. Or at least the hell-storm part of it and I drove again somewhere in the middle of the night with only rain. We did 2400+ miles in a weekend with only a 6 hour layover to sleep. Like I said, she's rock hard bad ass. I'm more on the squishy side but can tag along sometimes.
Here's a couple of photos. This is Leah and the trailer safely parked in Texas before the big road test.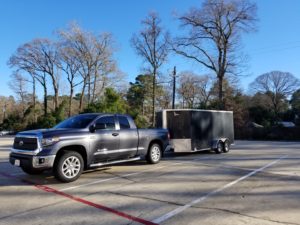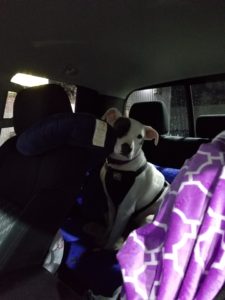 Here is Monty all buckled up for safety. Dogs can be seriously hurt in car accidents if they aren't secured. Also, you do not want 60 pounds of muscle hurtling around your head.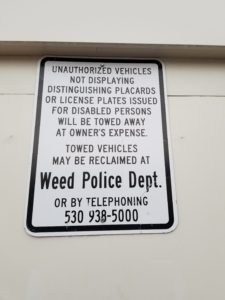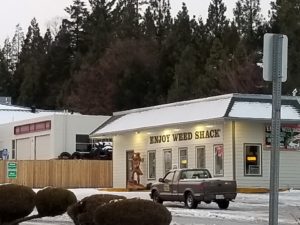 Yes, there really is a Weed Police. It was here that the weather intimidated me. To my credit, just before reaching Weed, California I saw not one, not two, but THREE cars that had slid off the road, one a roll-over. And these cars were visible because they slid into the center median. The poor bastards who weren't so lucky to slide towards the center of the highway slid right off the mountain. I was not in the right frame of mind to enjoy Weed. Maybe next time.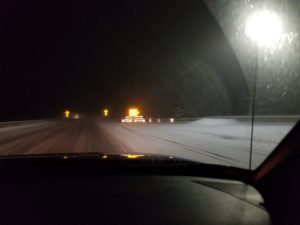 And here is a photo oh, maybe an hour later.  Yep, had it been me driving in this bit of road hell, Leah the Toyota would have been FORD (found on the road dead). That sign reads, "Sharp Curves Ahead."
And finally, here is Leah enjoying the brand new driveway, if a 900+ foot stretch still counts as driveway, of the parcel of land that the don and I are developing on the western edge of Washington.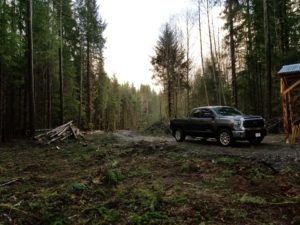 And one last photo, here is Brighty. If you will remember, her job is to be a winter home while the development occurs. She sat for a couple of months alone and, unfortunately had to bear some pretty harsh storms by herself and did not get out unscathed. But that is a story for another time.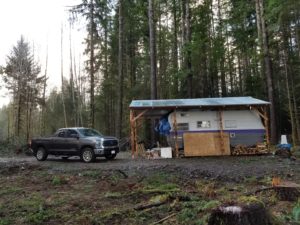 Wish you were here!
Oh, and here are some photos of the drive down from Idaho to Texas in early December 2018. For your viewing pleasure.