Well, hello stranger! It's been a minute since I last saw you. What have you been up to? Staying well, I hope.
Me? Well, I have been on the down-low since early summer. Apparently some of those youthful indiscretions caught up to me and my spine was paying the price. Oh, I would guess it had been coming on, those times my back would hurt, the yoga pose that would pinch, the constant dull ache that had become like background music, but everyone has aches and pains as they age. That's what I told myself.
Until the aches and pains became a pain I have never known. Turns out a vertebra was unstable, as in, it would wiggle out of alignment 4mm when I bent forward and 7mm when I arched backwards. Just as in basketball, traveling is a bad thing. This motion would pinch some nerves passing through and nerve pain would result.
Now nerve pain is unlike my usual back pain, it doesn't respond to the usual pain killers, only a high dose of steroids would touch it. I was in a bad situation. The usual yoga and inversion chair tricks weren't fixing the problem and getting out of bed or sitting to pee became issues. Actually, anything that caused me to move out of a perfectly vertical position hurt and I would have to screw up my courage just to get in the car.
I saw several doctors in a short period of time; as luck would have it, my need to see them coincided with the very beginning of the doctors being able to see non-emergency patients. I was able to get appointments with lightning speed and ended with a referral to a surgeon.
Surgery is not something I desire but the hope of an end to the pain was worth it. I can honestly say that I understand when a person chooses to end their life if there is no hope of pain relief.
Lucky for me there was hope and, while it isn't a breezy procedure, it is common enough. I went to sleep…
And woke up pretty frickin' uncomfortable. Actually very uncomfortable but it wasn't the same nerve pain and for that, I was glad.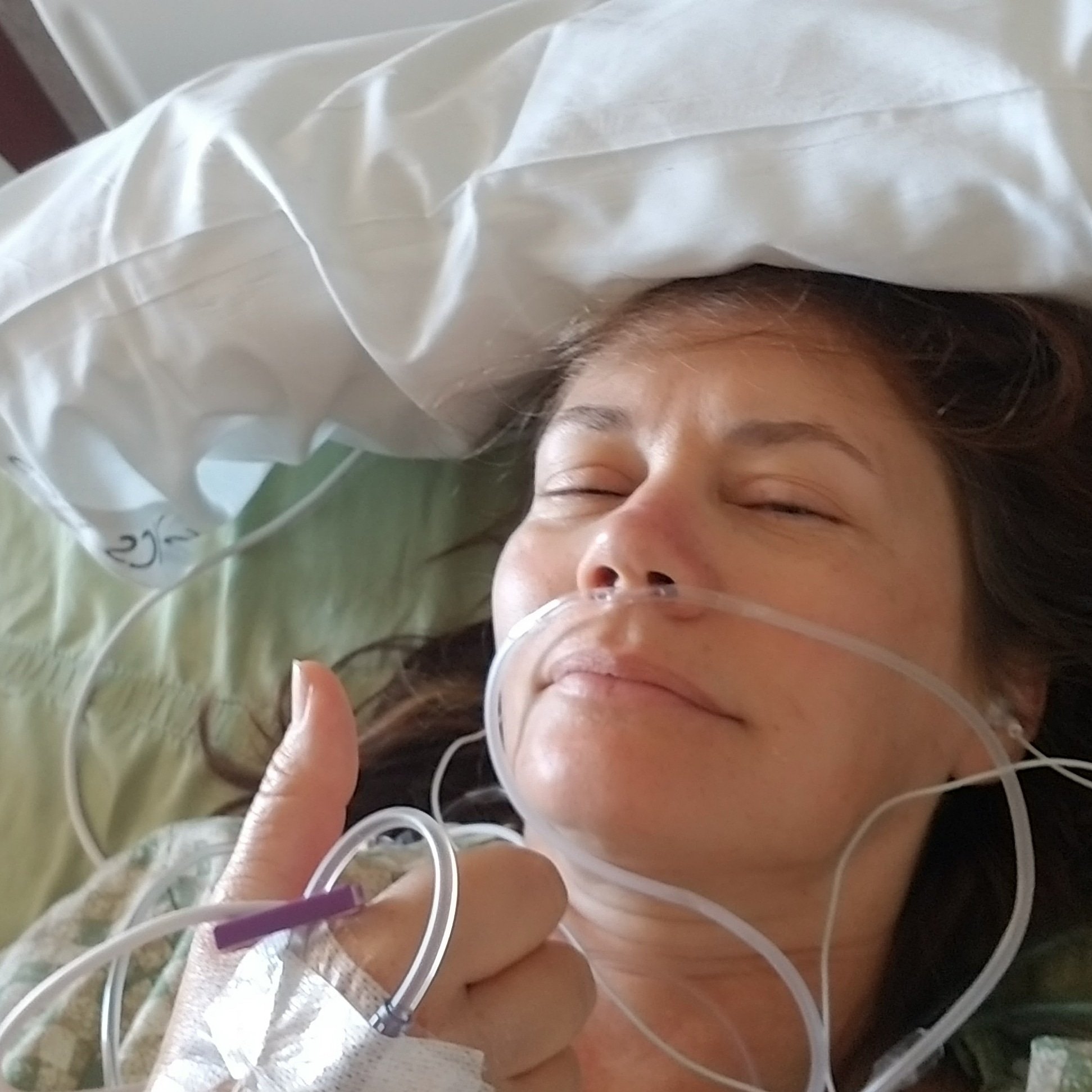 There were a few challenges along the way but all in all, I am doing so much better.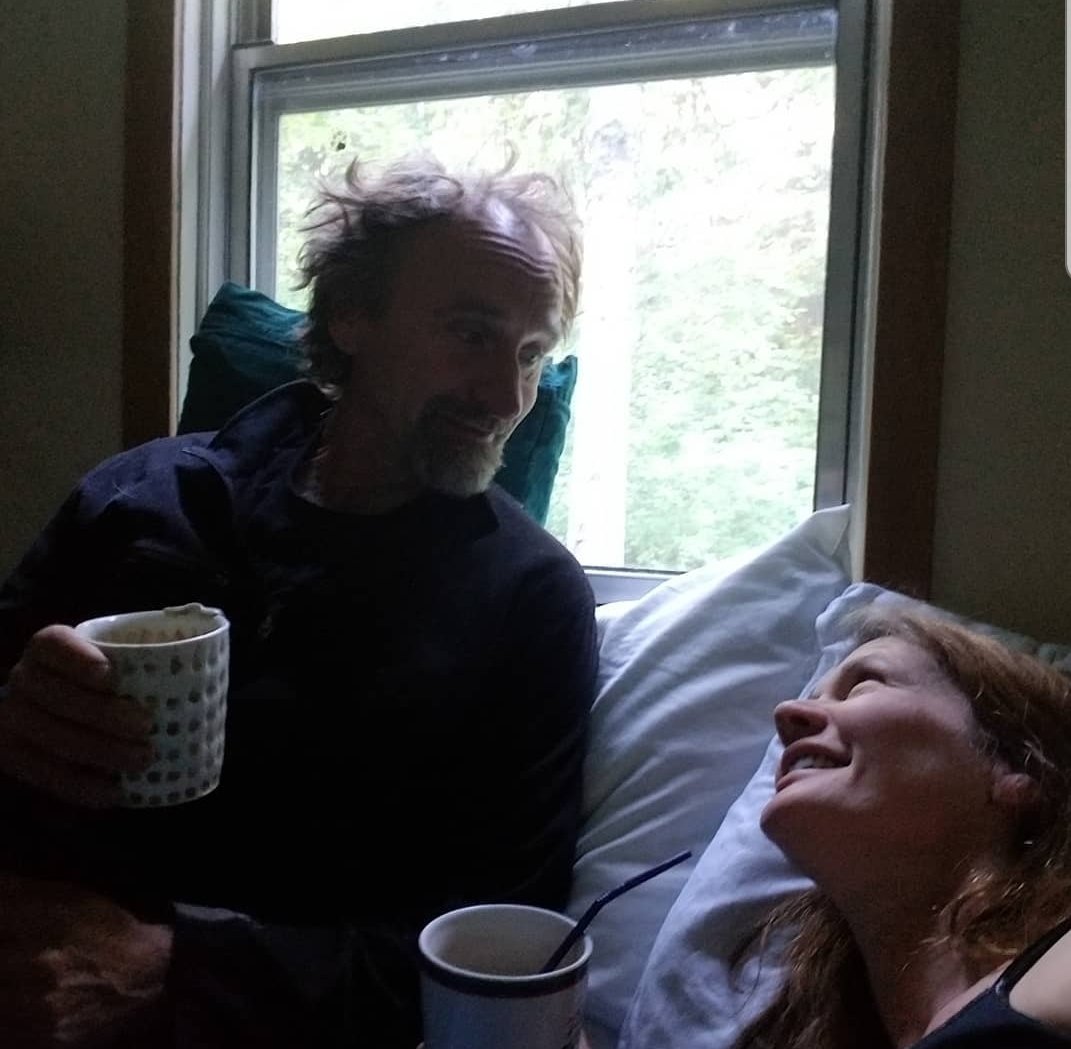 I felt very impatient to get back to living. My surgeon had to remind me that my spinal fusion was on par with a kidney transplant in terms of healing. It helped me immensely to remember this, especially as I was prohibited from so much activity.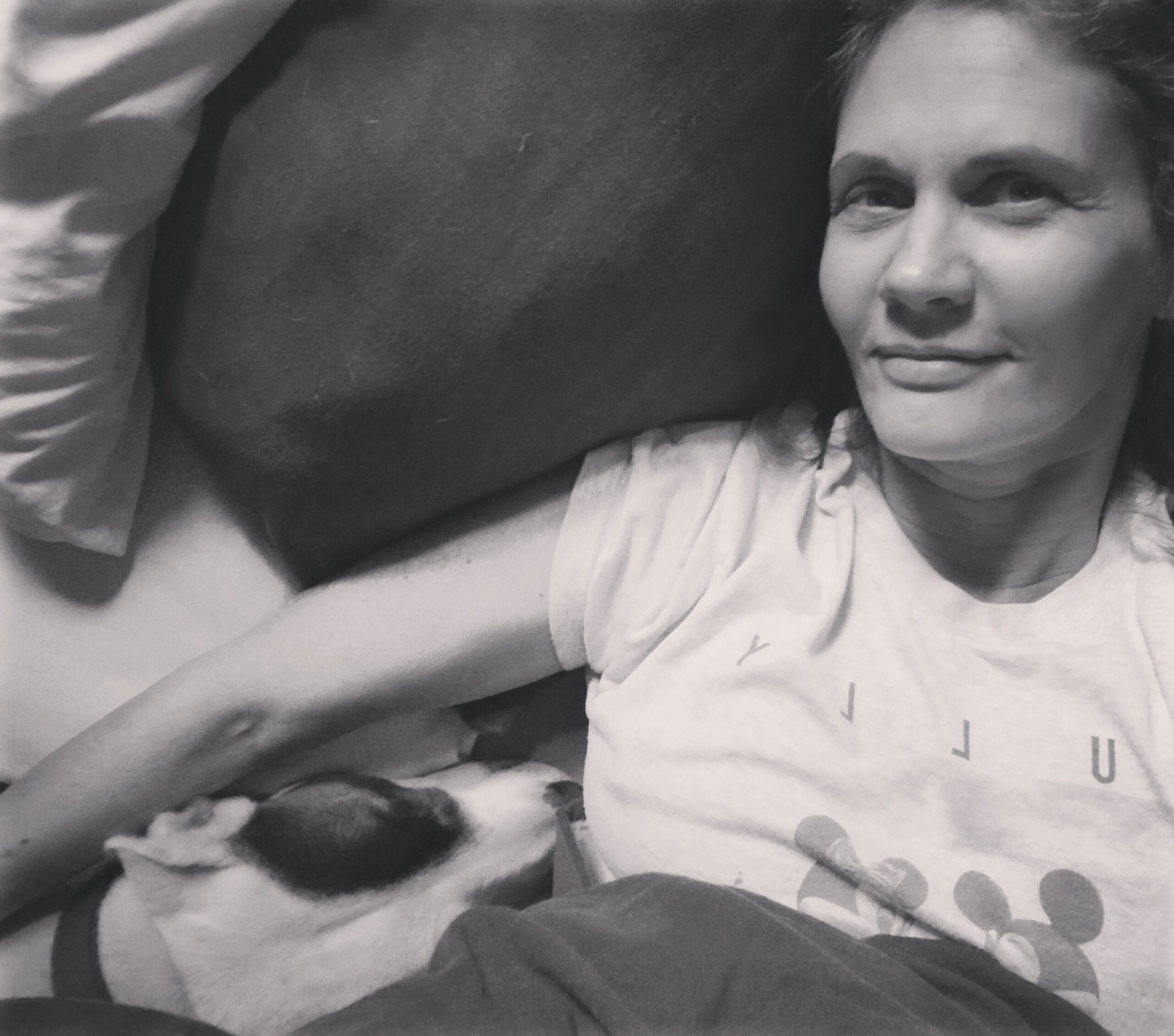 I felt pretty tired many days and a new pain had shown up immediately after surgery and still is a force to be reckoned with but it responds to ibuprofen and I was recently released to do yoga and start gently living life again.
When I get frustrated because I hurt or Chris reminds me there are still activities I cannot do, I look at these photos and am grateful for the technology that literally saved my life.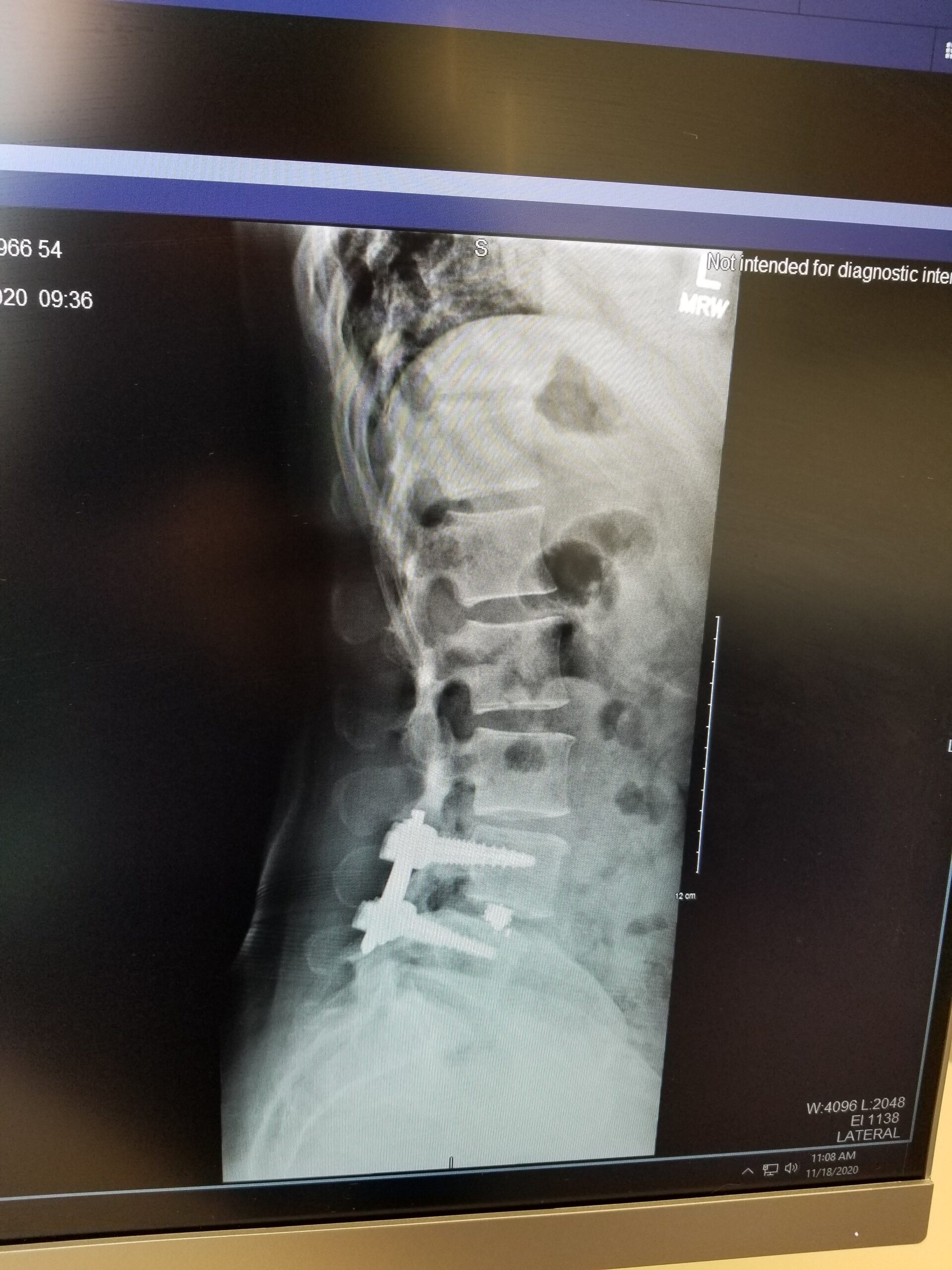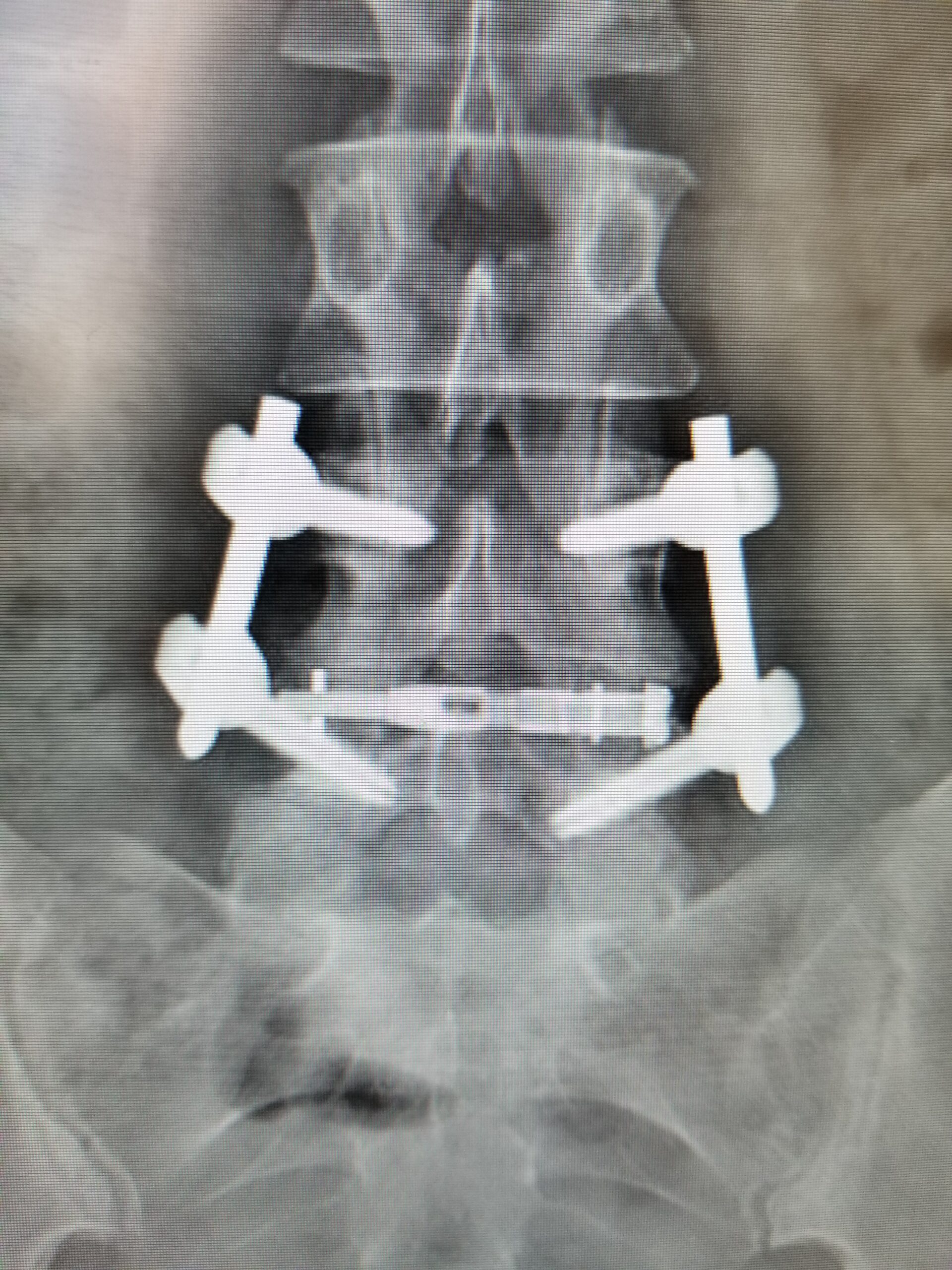 I have many stories to share with you and am finally feeling well enough to do so. Thank you for your patience!
Feel free to follow me on Instagram for more frequent photo updates.