Waste not… Those of us who love the outdoors have a vested interest in Reduce and Recycle. No one wants to camp in a landfill. Anything we can do to reduce the amount of trash serves us well.
I live in a very damp environment, literally a rainforest. I have had to throw away many items due to mold damage and that just ticks me off. After spending a small fortune on DampRid for car and home only to have to then throw the used bags into a landfill or pour the weird liquid down the toilet, I knew there had to be a better solution.
Enter Dry & Dry.
This reusable desiccant is appropriately named. It absorbs moisture in its tiny silica beads, then you can dry out the beads in a slow oven or, as I did, on top of a wood stove. And they are non-toxic.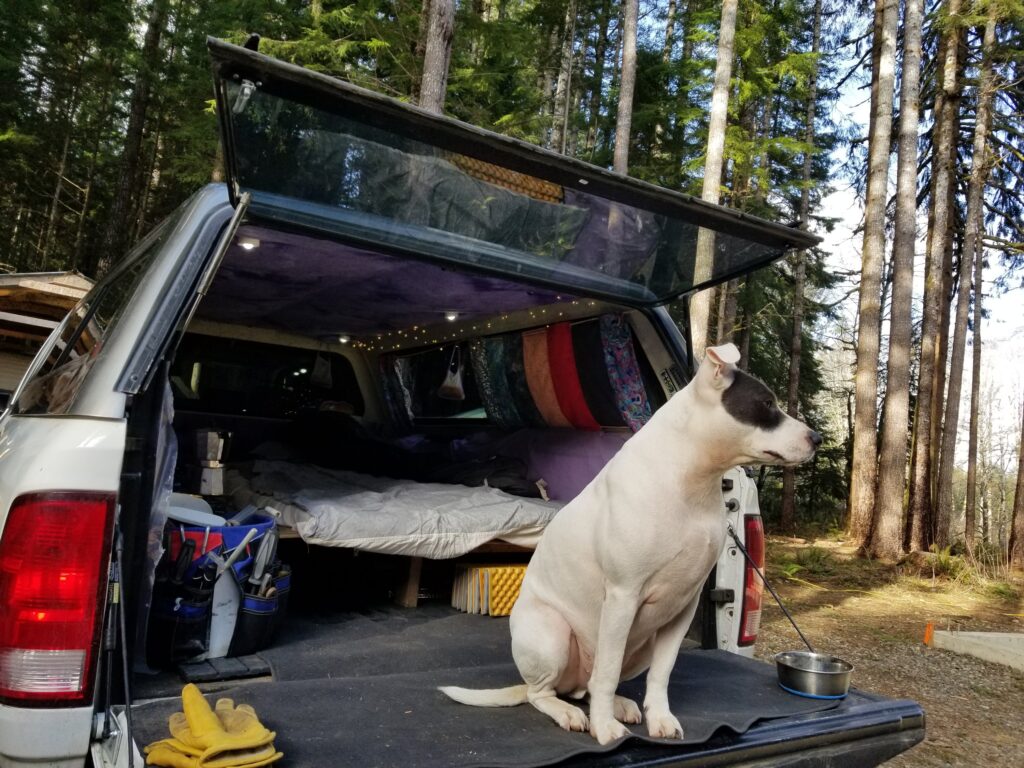 I put up a photo of my truck camper build and received many inquiries about this amazing product. So many, in fact, that I decided to put up this little blog post to share with everyone how Dry & Dry works for me. Condensation in a camper is a big challenge and is a highly discussed topic on the camper forum. My solution has worked well to manage excess moisture and here is how I did it.( I have included links to the items you will need at the bottom of this post.)
I made small mesh pouches to hang around my camper, especially near my face while sleeping since that seems to be when most of the moisture inside the camper occurs. I used non-cotton mesh fabric to avoid mold and doubled the fabric, then sewed little pouches and covered the edges with double-fold bias tape. I extended this tape to make a handle. I used sticky-back Velcro for the closure because sewing through Velcro on such a narrow area is not fun. (this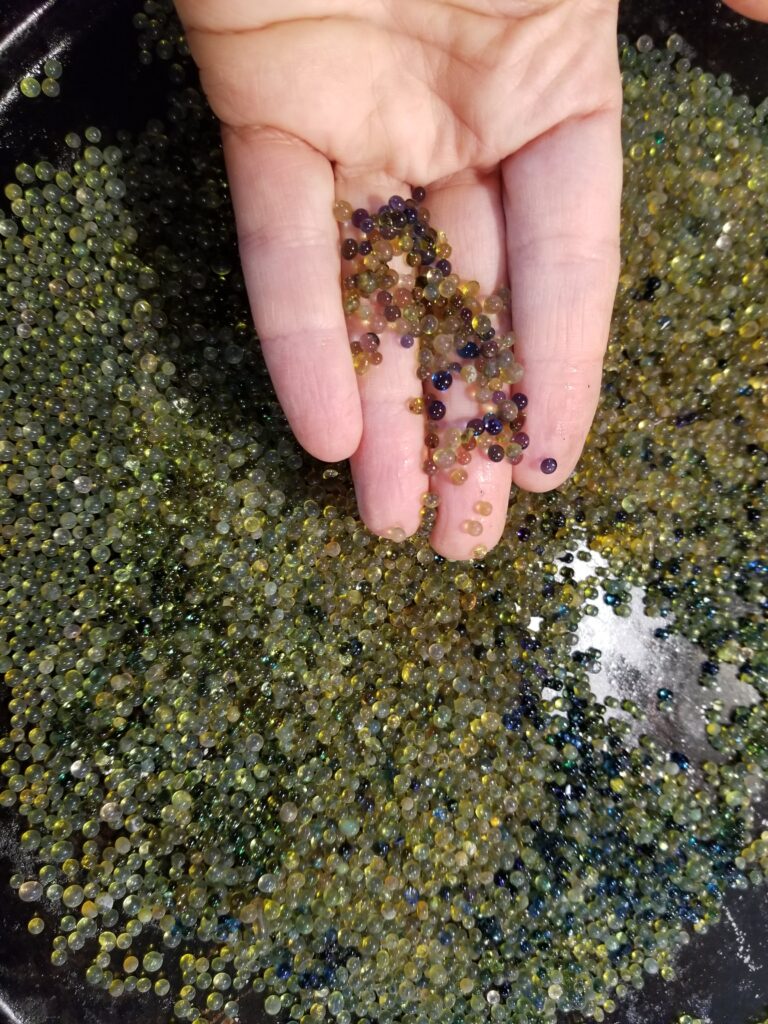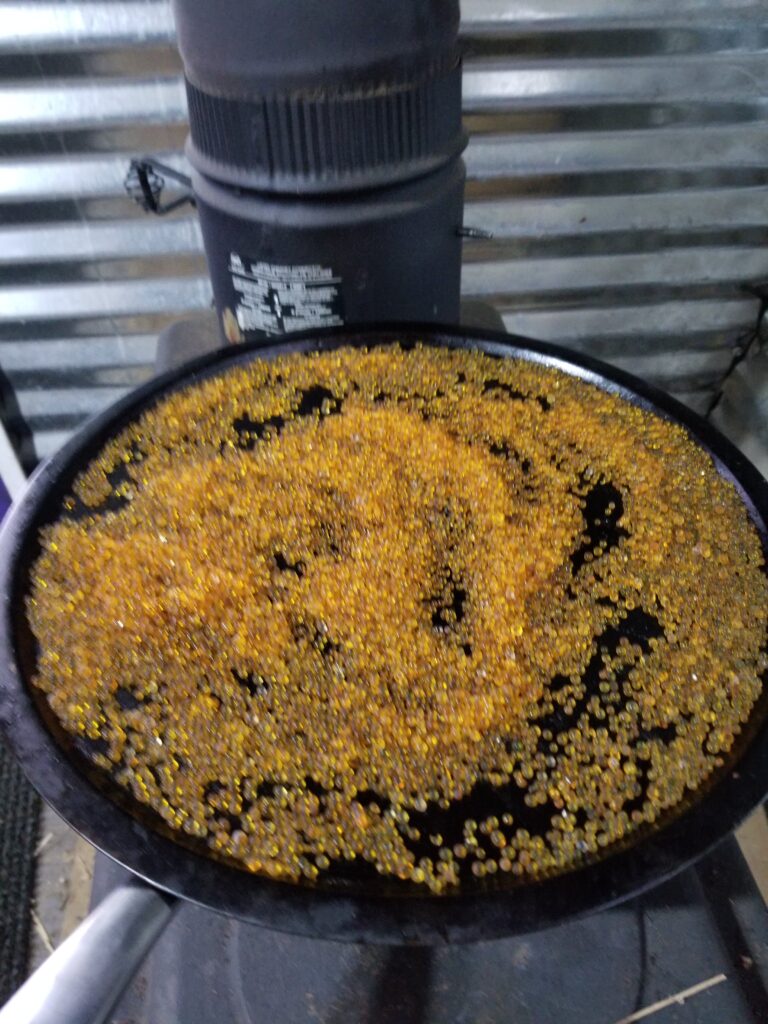 To make refilling the pouches easier, I emptied the tray into a bag, then poured the bag of beads into each pouch. I have recharged these beads several times and am very happy with the job they do. If I do spill them, I just sweep them up. Unlike when I spilled the DampRid tub which got liquid everywhere.
You don't have to make pouches. You can place the beads in pretty jars and put them wherever you need a bit of moisture control.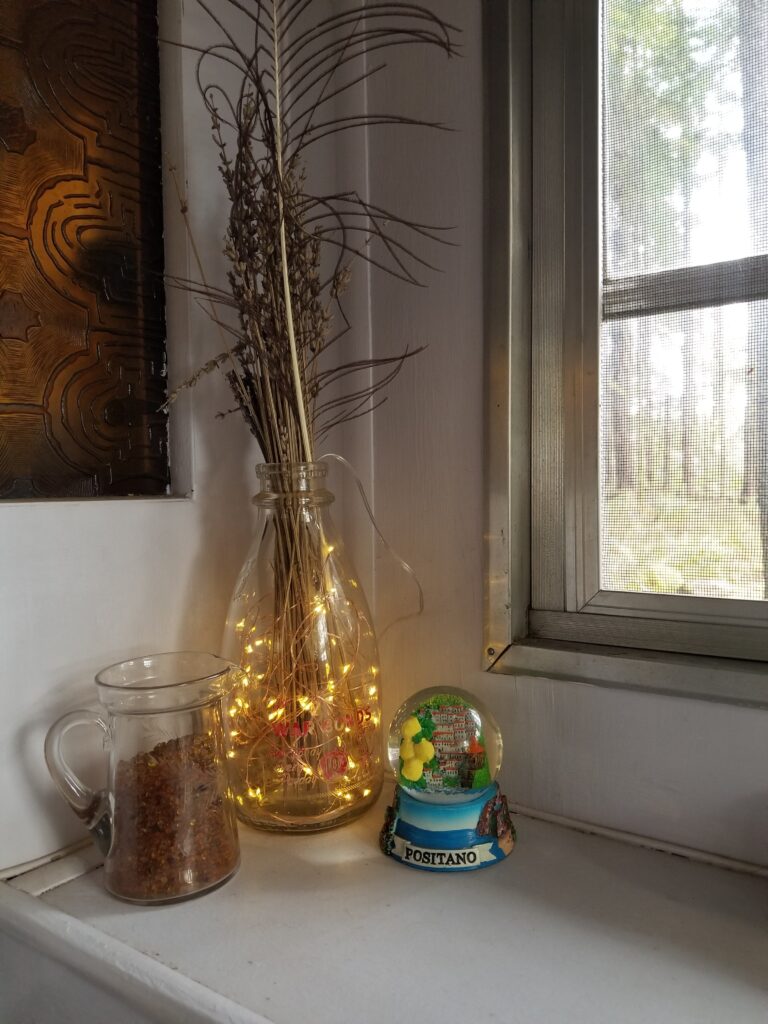 Have you tried any of the moisture-control products on the market? What room do you find needs the most help? Post your tips and questions in the comments. I look forward to hearing from you!
These are affiliate links. If you follow a link and make a purchase, it costs you nothing and yet pays me a few cents referral. Thank you!
The hook and loop tape I used on my entire truck camper project, including these little desiccant pouches
The amazing Dry & Dry!
A fine mesh fabric, there are lots of colors besides this pale shade.
Double-fold bias tape makes it super easy to edge the pouches