Brighty's rehab continues… after a brief interruption called work (and a prayer that my cellular internet access doesn't drop me this time)

With Brighty's demo mostly completed and a relatively time-sensitive bit of work to complete out in Forks where Brighty's new home will be, I had to put on hold any more rehab work. I made the most of the trek to the Olympic Peninsula by stopping at stores in the Seattle area that are not available in my current location. One of these stores was IKEA. After having done some research into RV cabinets it appeared my options were IKEA or DIY. Not feeling too up on my carpentry skills, I opted for Ikea (okay, I'm tired of hitting the caps button) since they promise my dream room for cheap (well, about $700).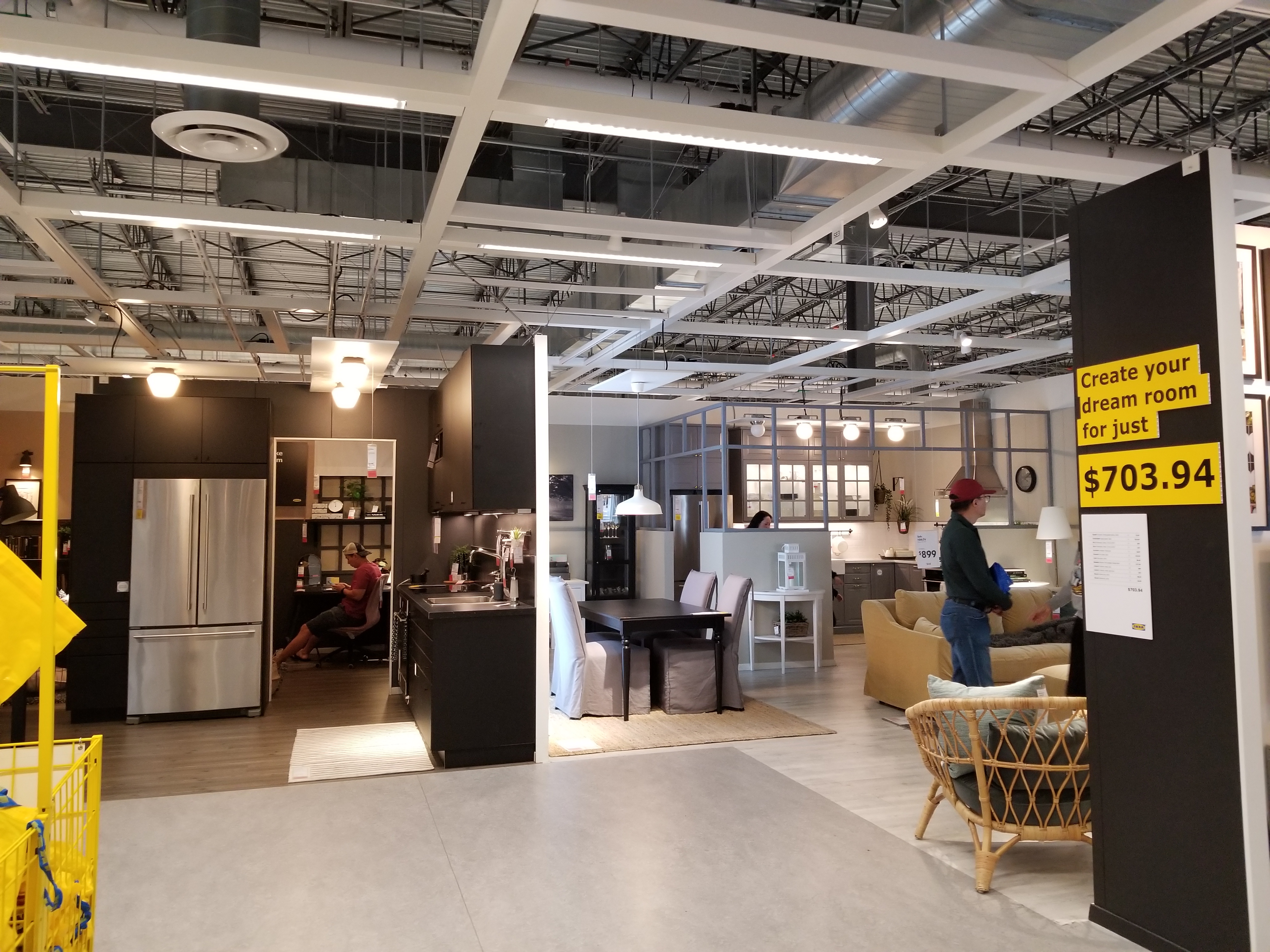 After availing myself of the online planner and a less-than-inspiring call to customer service, I took myself to the physical store and met a young lady whose creative thinking and extraordinary patience and product knowledge almost reduced me to tears of gratitude. Planning a kitchen that has curves and wheel-wells was stretching my skill set but Savannah saved the day. May blessings be heaped upon her! When we realized that I was outside the delivery zone and the cost of freighting the cabinets to me was utterly exorbitant, Savannah even figured out how to adjust so that every necessary thing would fit in my vehicle. Did I mention what a God-send she was?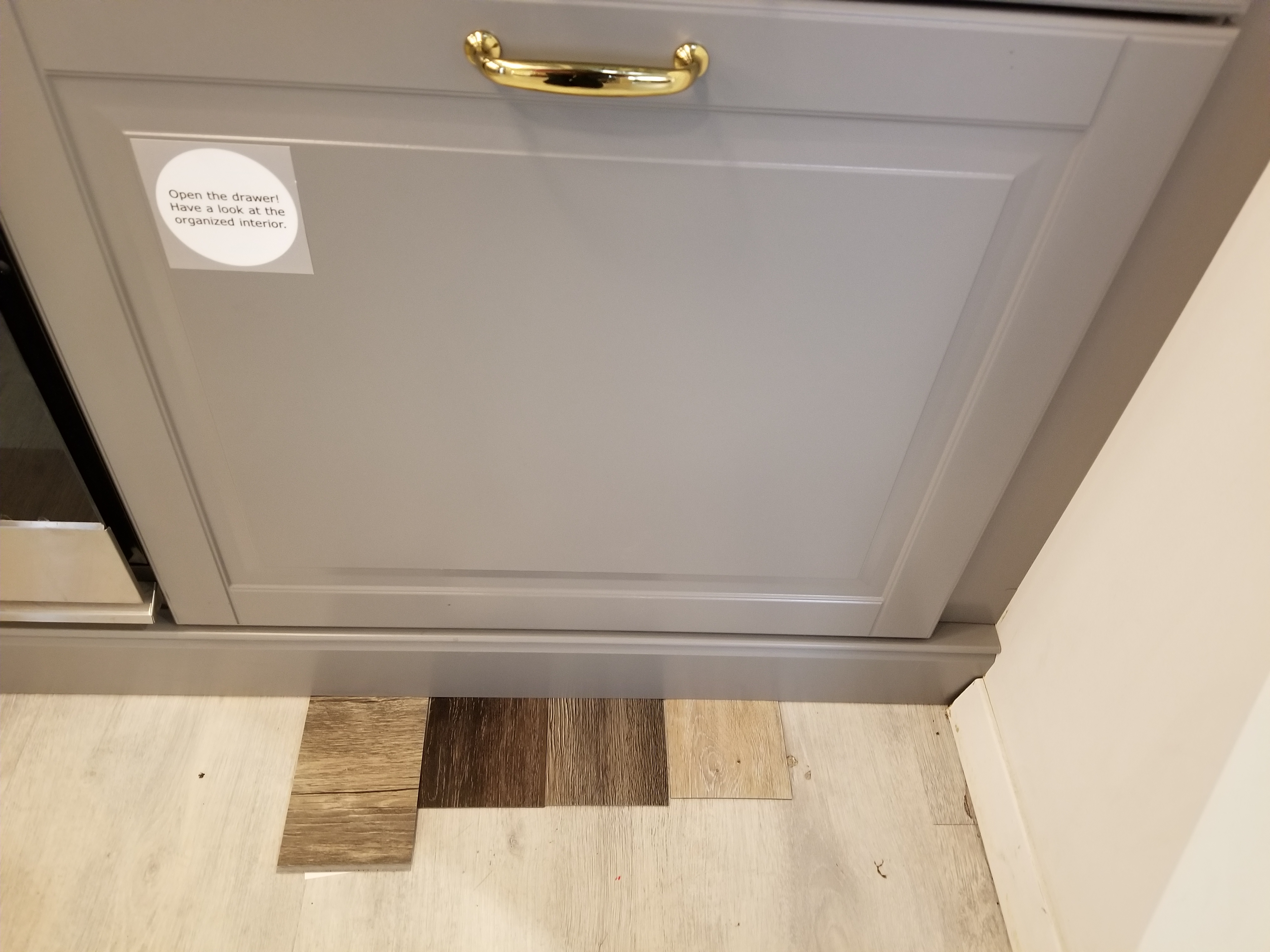 I also made stops to look at flooring and fabric.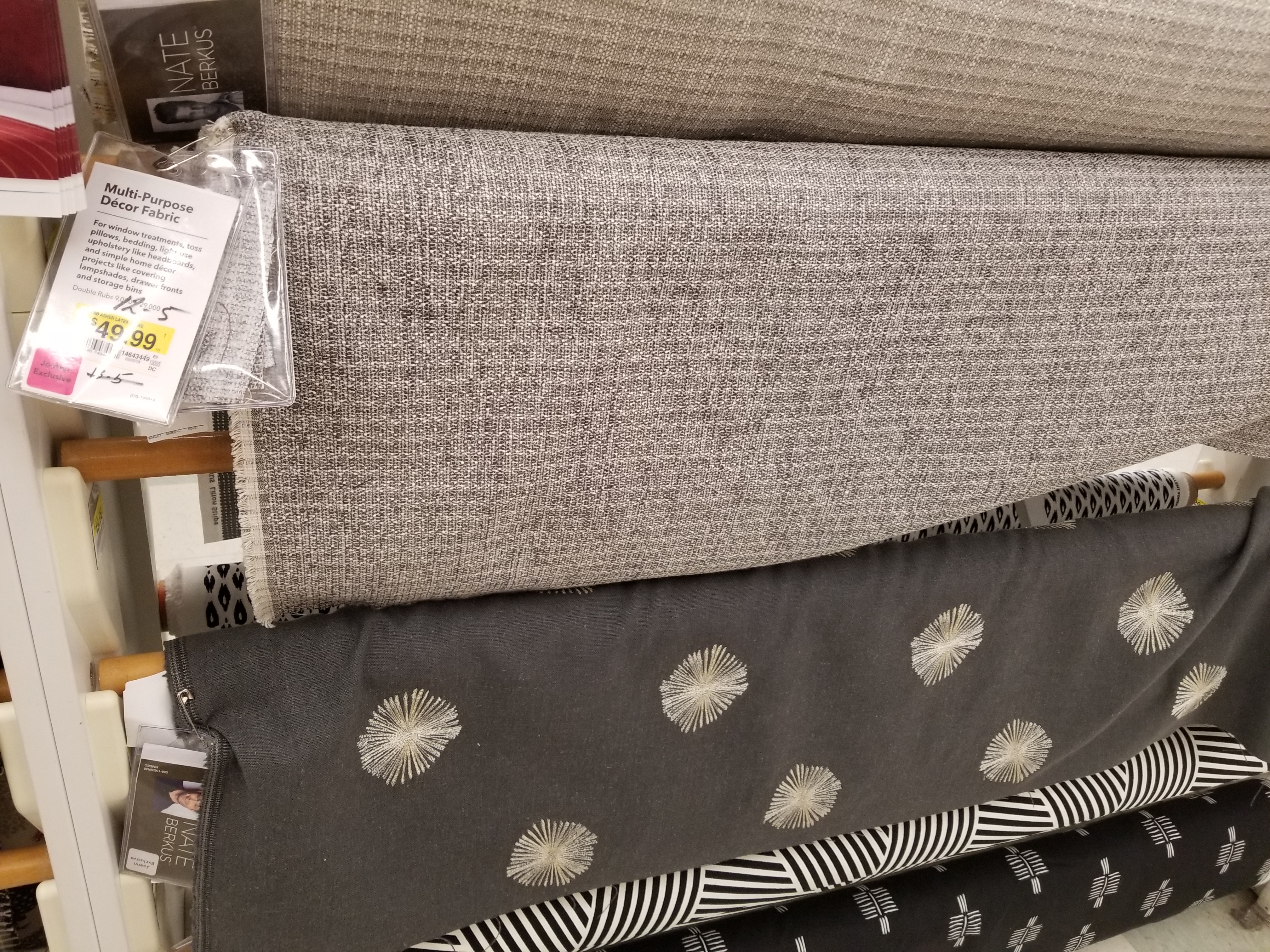 The design scheme is coming together with a base of gray and off-white and accents that can change with mood and season (read purple). There were lots of choices but I am still looking for that balance in fabric options that says both "day at the spa" and "day at doggy daycare" and doesn't involve covering the couch with towels.

I wonder if a rug could pass as upholstery

Oh, fabric that looks like it has dog-hair in it!

Basic as pumpkin spice.
Alas, the foundational work must be completed before the fun designing can commence. And so we find the author precariously perched on 12 foot boards spanning the top of the camper scraping off old caulk to prepare the roof for a desperately needed waterproofing. There are no pictures of this in part because taking a selfie while balancing on a rocking trailer seemed somewhat difficult and in part because I didn't want any evidence of my foolishness were I to get hurt. I'm pretty sure my insurance policy has a clause about jumping out of airplanes and tightrope walking on decrepit trailers. But I did take some video of the "BEFORE" roof while installing the fans that replaced the old vents.

Since Brighty has seen some rough days, it will take a few liberal coats of special elastomeric paint, butyl tape, and caulk to help weatherproof her roof. Fortunately, a timely rainstorm showed me the places that needed extra attention and so it goes.
the don had experience installing the faux wood flooring so he devoted some time to that. I did a little bit, just enough to learn how to do it but in such a small area it really was not a two person job. Plus, you can only have one boss on any project and, well, he is the don and I have never been employee material.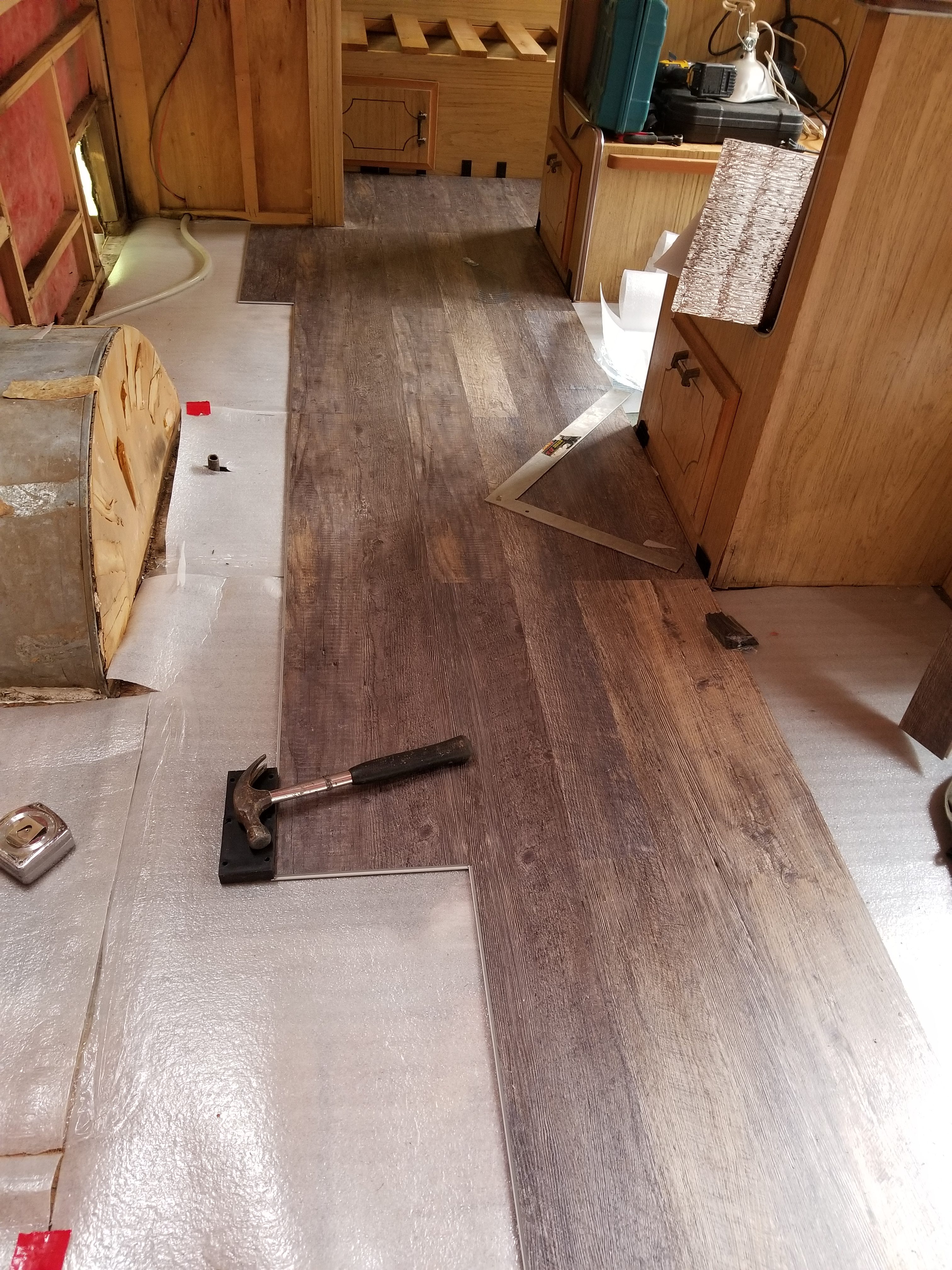 More foundational work to be done before the "fun" decorating was the running of new electric lines. Luckily I found the electronic schematic for the trailer so all the dangling wires should make sense.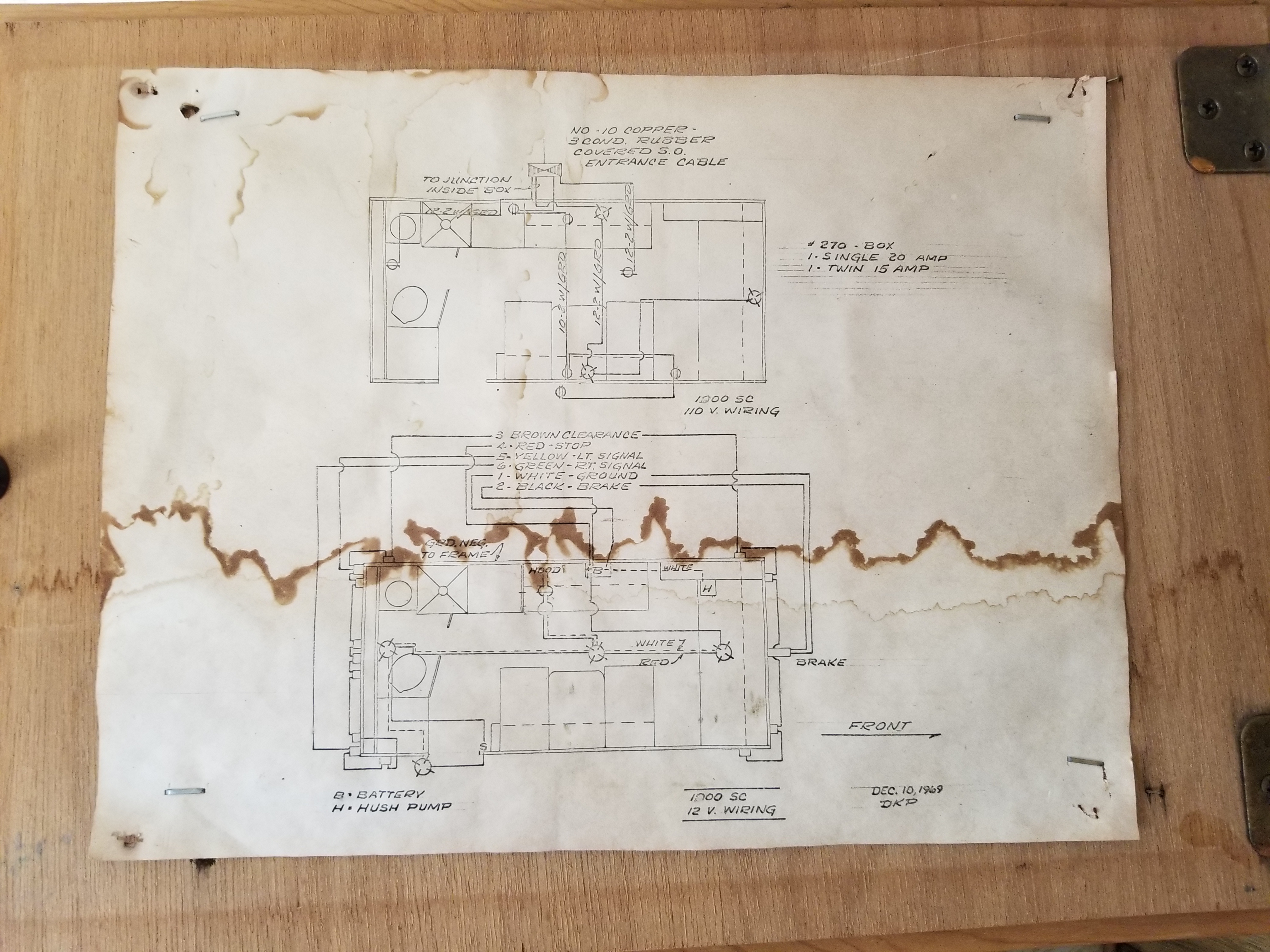 I have a passing understanding of house electricity but have never done anything with DC nor have I done anything with connecting the AC and DC so that either or both lines can be run depending on what power is available. In her previous life Brighty was either DC or AC with no connection between the two but, as mentioned above, I am going to wire her differently. My time at the Flying S Farm, while disappointing in the lack of education provided and the quality of work that existed (pretty sure the place would have burned down from the frequent electrical shorts were it not for the 300+ inches of rain each year), did excite in me a quest to know how DC power to an AC house (as with solar energy) could and should be done. In Houston the solar energy collected by those few who brave the cost is wired directly into the existing grid. I knew of no one who was actually off-grid there. I had a lot of studying to do and am so grateful to live in the time of the internet. I learned much about size of wire for particular applications, how much loss of power is acceptable for certain types of "circuits" (only 3% for critical like the propane and CO detector, up to 9% for non-critical like the fridge or water heater), pure sine and modified sine wave inverters (the thingy that switches DC power to AC- you have a tiny one on the cord for your laptop), convertors, battery chargers, generators, and on and on. Suffice to say things got real mathy real fast.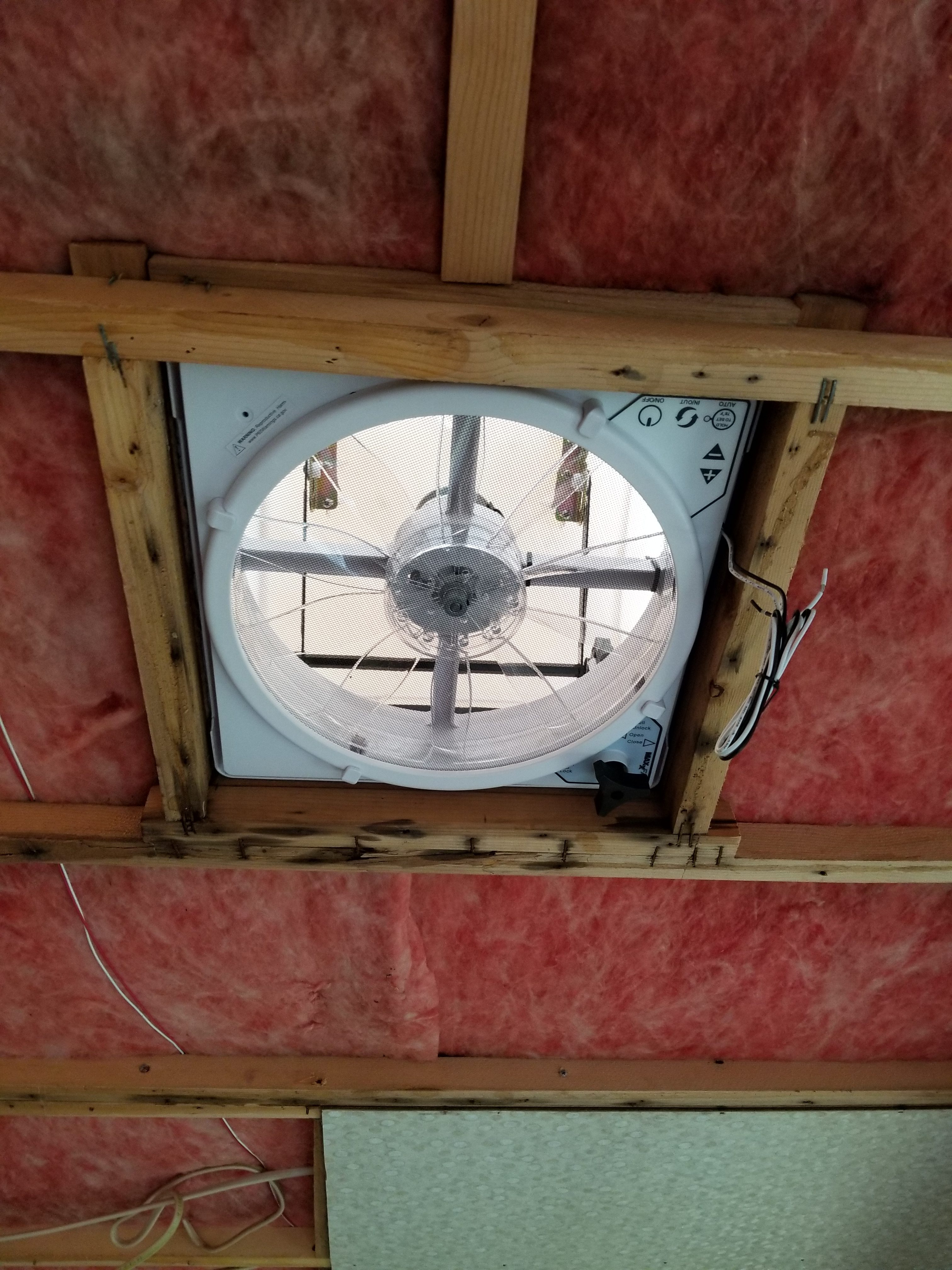 Okay, time to get back to work. I'm going to be better about updating the blog on Brighty's makeover. I am joining a local writer's club to make sure I am not getting caught up in the doing and forgetting to write and record everything!
Wish you were here!