3/31/18
So, it was pointed out to me that I have been remiss in my "ob-blog-gation" as I have not posted in quite some time. I absolutely agree that the stories I think of in my head are not sufficient, they have to get written and posted. I do have many ideas, sort of the opposite of writer's block. What I didn't have was discretionary time. However, I have decided to make writing 30 minutes in the morning every day for a week my current goal, then assess. Surely the farm won't fall apart because of 30 minutes!
One part of the time challenge was the sale of the farm. When I came here it was up for consideration that I would buy the property. I made a decision about 4 weeks ago not to purchase. Then, within days of me making that decision, another potential buyer came along. I spent most of the day working the farm and then the evenings in meetings and visits with the potential owner. Unfortunately, after almost 4 weeks of negotiating and planning, the deal has fallen through. I have learned a valuable lesson about how to live and work in the same place. Hold holy the time and habits that feed and nourish you and keep yourself sane and healthy. Hold holy that time.
As I was out on the property the other day thinking about my beautiful friend who pointed out my long time since posting, I was remembering a marvelous gift he gave me. It was a bracelet with the words, "WWFD yoga massage wine nature" printed on it. I began to meditate on the different things Frank would do.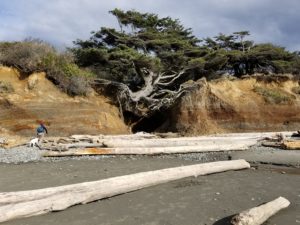 Yoga- to me yoga is about centering, accepting what is in this moment, finding ease in the difficult poses (on the mat and in life), knowing when to push a little harder and when to relax and be easy on yourself. Oh, and yoga is also a nice way to strengthen the body.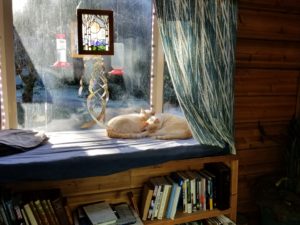 Massage- touching, recognizing the similitude in all of us, letting go of worries and notions and breathing in the gift of connection and also of reciprocity, this is what massage means to me.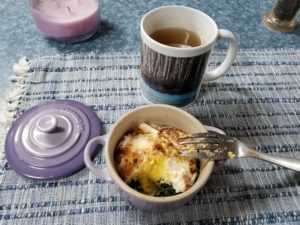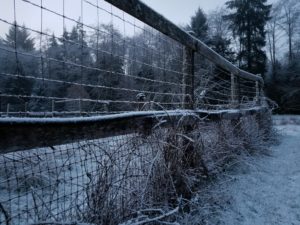 Wine- food and life are meant to be enjoyed! Yes! Allow the amazing qualities of the world, physical and metaphysical, to transform you into a glistening jewel-like substance. Rumi's poem about wine says "there are thousands of wines that can take over our minds. Don't think all ecstasies are the same! … Every object, every being, is a jar full of delight. Be a connoisseur and taste with caution. Any wine will get you high. Judge like a king and choose the purest, the ones unadulterated with fear or some urgency about "what's needed." Drink the wine that moves you as a camel moves when it's been untied and is just ambling about." Rumi cautions to be thoughtful of what we choose to enter or let enter us. Whether it is food, work, a partner, books or movies, be attentive to the deeper ingredients of these items and choose those that are the purest for you. How to know? By how you feel, are you tense, worried, angry, fearful or are you calm and relaxed, peaceful, like a camel that is no longer having to work but is just chillin'. That is the wine that serves you best!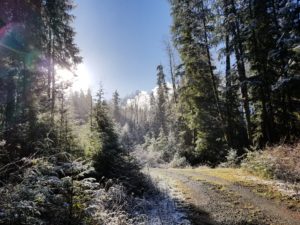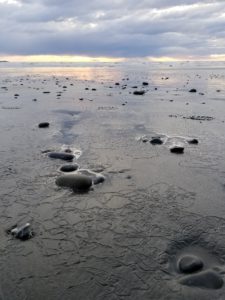 Nature- "And forget not the earth delights to feel your bare feet and the winds long to play with your hair." Kahlil Gibran reminds us that we must connect with our natural self, we must engage and be willing to get dirty and messy to fully live. We must let down our guard and our striving for perfection in order to see it is the imperfections that bring depth and beauty to our experience. Look at the forest, the tangle of trees and branches and the interesting rocks half-buried in the dirt and the bugs crawling across the rotten logs that have fallen beside the trail. See how these tangles and rot come together to create interest. In the same way that we can look at a knobby tree with appreciation, we can see the places in us that are kind of knobby and have compassion and acceptance for them. Does the riverbank worry and fret over the flood season? No, even when the floods come and wash away a part of the bank, the riverbank still is, it does not cease to be. So even when the difficult times come, and they will come, they do not wash away who you really are but instead reveal even more depth of your being.
So, thank you, Frank, for your inspiration! We can all remember What Would Frank Do and get on with it!