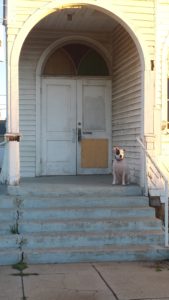 Monday, January 15, 2018
Today I leave my last stop of this traveling vacation and enter Forks and my new home and work. Yes, I have mixed feelings about it. I like traveling and especially not working or being answerable to anyone. It is like being a kid again, such freedom! I have fears but, for some crazy reason I choose to barrel headlong into whatever fears I have. I do not run from fear or push it away or excuse it. Probably, more than anything, this is what makes me hard to live with. In my last writing (in my personal journal, not on here) I mentioned Dan and his discussion of how he thought i am beautiful and did I know that.
No. I do not know that.
I have people who have told me, friends who love me and one who was even surprised when i revealed that I do not think of myself as pretty. so i can say that, based on their opinion i must be pretty in a socially accepted way. and I (mostly) accept and appreciate my internal appearance, though I do battle my self on occasion so it is yet to be full acceptance.
And so today I read in Jeff Foster's "The Way of Rest" about why you are beautiful. If you have not familiarized yourself with Jeff, go do that. Now. Come back after you have wiped your eyes from the tears of love.
So anyway, he writes to look in the mirror and to fully accept all the feelings that arise. Do not resist anything. Do not fight back the disgust or shame with platitudes and affirmations of worth. Let it all just chatter around like seagulls squawking on the shore and then begin to see yourself through loving eyes, whether like a parent or lover or God, just see with full acceptance the pimples, wrinkles, deformities of body and personality.
"And the medicine now is naked, choiceless attention, being as spacious as the mirror itself, making room for thoughts and feelings but not mistaking them for the truth."
Whoa.
Feel it. Accept it. Hear it. And know what is the truth.
"You are beautiful, without changing a thing; your beauty is not earned."
I will be meditating on this today. maybe this lifetime.