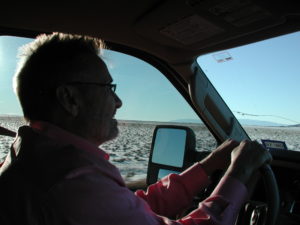 warning- this post is in raw form. it has not been edited for clarity or polished. the reader is warned. 🙂
you can live your life as if everything is a miracle or as if nothing is. albert einstein is credited with that enlightening phrase( and it doesn't really matter whether he said it or not)
today, christmas eve, is the 56th birthday of my friend who took his life four days ago. i have been doing all the feelings we know and expect, grief, anger, and those heart-breaking I-shoulda/coulda. i should have tried one more time to (fill in the blank), I could have continued to be friends and maybe he wouldn't have…
and i can argue that with myself in the same way a friend would. "You did all that before, you took all the guns away, you stayed on suicide watch, you called the ambulance and went with him to the hospital, but the truth is you cannot prevent someone from their intent on destruction." Yes, I know that and yet sometimes those thoughts creep in. Maybe if I had been there more, he would have been able to get deeper into recovery and then he wouldn't have…
Oh, the ego can get itself worked into a tizzy refusing to accept what is. I don't know if I have my doctorate in denial but my credit hours are up there. and the sadness of thinking I could have done something, the guilt and shame of the could haves or should haves is choking and burdensome yet I was picking it up all on my own accord.
and today I am putting off getting up out of bed by checking a social media and i see a post by j. iron word "The truth is some people will never wake up no matter how many years they live." which caught my attention as you may understand. and the post immediately following this post was also by j. iron word, "I love you baby."
……….sniff…………….
sheesh, even in the retelling of seeing these two posts, the feeling of being seen and understood washes over me, seen and accepted in my frail humanness, seen and loved even when i mess up.
everything is a miracle or nothing is- i choose everything. and this message came to me from him. I need to remember that nothing i could have done would have prevented his death. and that he still loves me and is no longer bound by the fear and monsters and the walls he'd built in his mortal existence. He is with God and he is part of God, like Sandi, like Jesus.
and then i get up and am walking the dog on this cool and clear morning. It's a beautiful and typical Gulf Coast Christmas with just a few clouds in the sharp blue sky. and i am breathing and open and mindful and feeling the love that he has for me that he couldn't express before. and i'm so glad it is early on Christmas Eve morning so the neighbors don't see me crying as i walk the dog down the street. I look up into the sky and see a few wisps of clouds, and it is his face. His face when he concentrated, how he would chew on his cheek and draw his mouth into a sharp line, a forward slash across his very square jaw. and so i see the two puffy cloud eyes and then the strong slash of cloud mouth and I know, Michael has accepted his birthright of peace and wholeness.
and so, on this day of the anniversary of his birth, i am conscious of staying open to the miracles and grateful for knowing God. I am keeping my heart open to the pain of loss, to the miracle of our true identity of one with God and each other, and to the most important of all,
Love, real love, does not die.